About us
There's more to it than Bavaria.
We combine Bavarian hospitality with cosmopolitanism and are passionate hosts. Since we personally value both tradition and modernity, we combine both with a lot of commitment and joy to create a coherent overall picture.
Starting over again at the age of 125 can be quite exhausting. In its anniversary year 2021, the Bayerischer Hof comes out of the lockdown with a new coat of paint and new owners. Armin, entrepreneur from Munich, brings a young, dedicated team with him. Partner Carolin supports the establishment of structures and manages marketing. Jenny takes care of the hotel management and Markus is the chef. Many elements from the time of the Schellhaas family are to be preserved, but some things will change in the hotel and restaurant in front of the Rödertor in Rothenburg ob der Tauber. It starts with the sleeping area, where completely new apartments and rooms, which are also suitable for families, have been created on the second floor from the previous living space.
In terms of gastronomy, the team breaks with the clichés, head chef Markus brings in the experience as sous chef at the Café Reitschule in Munich and thinks regional ingredients internationally.
Inspiring guests is our passion, your return is our greatest pleasure.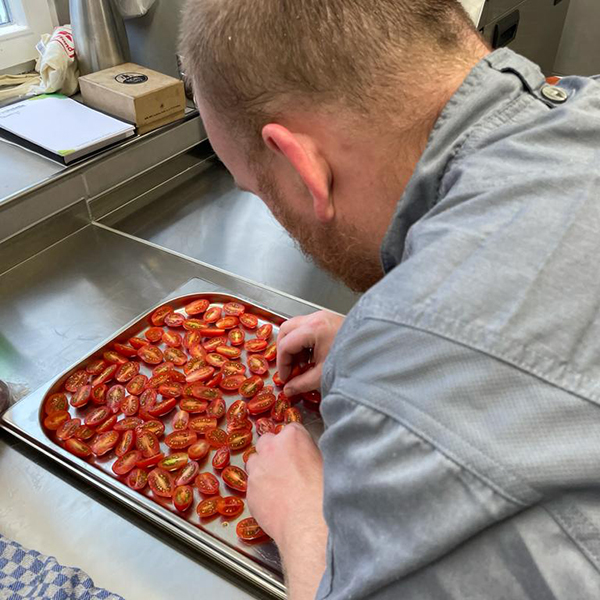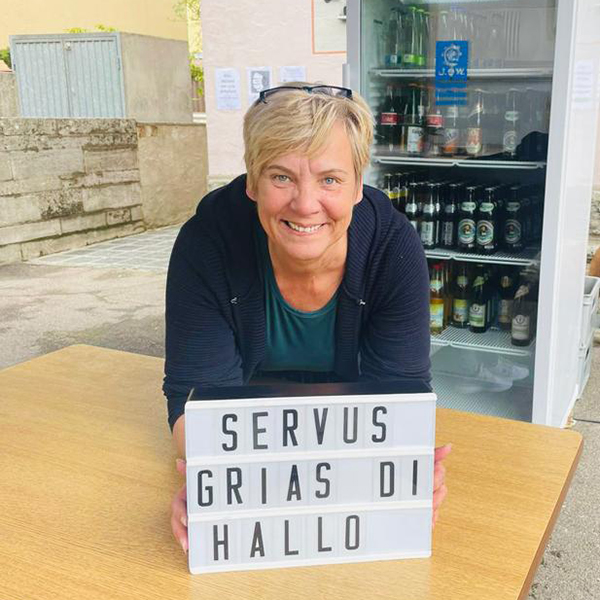 The interior of the inn has been completely redesigned. The interior and lighting designer Tom Belz (Heimwerk Restaurant and Jams Hotel Munich), together with Armin, managed to preserve the rustic atmosphere.
Therefore, the traditional wood paneling in the guest room was retained. The real oak table tops and the seating also underline the Bavarian cosiness. At the same time, colored highlights create a modern flair. The lamps were designed by us from old copper and brass pots and ensure optimal light on the square. The team also built the counter themselves, using historic wooden doors found in the shed.
The outdoor beer garden in front of the Bayerischer Hof invites you to linger. Our beer garden has sun and shade areas. You can relax in the fresh air and unwind.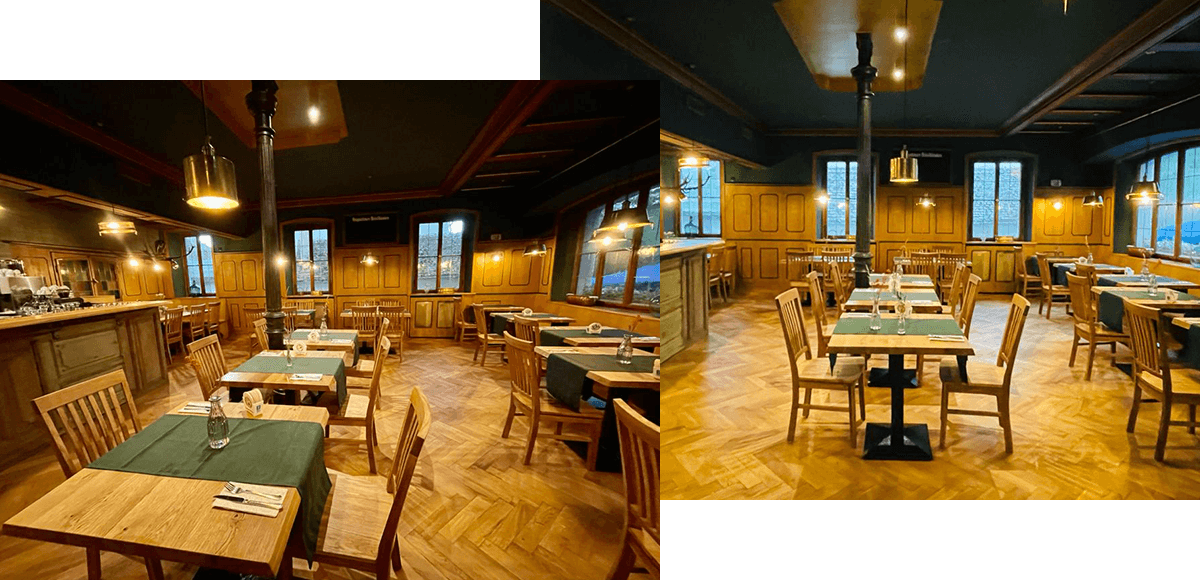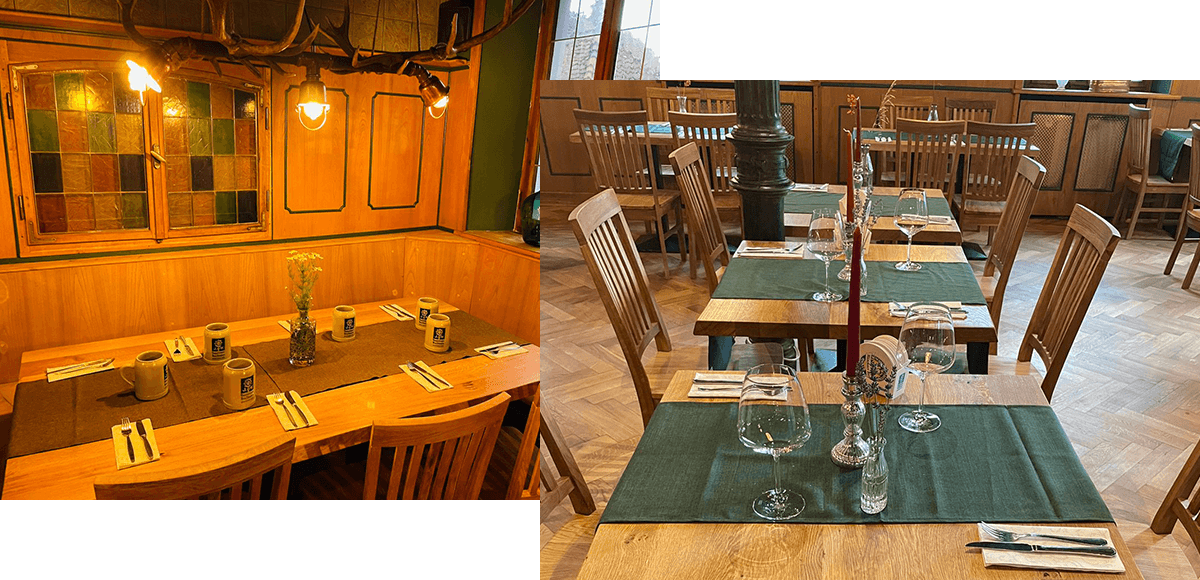 Cosiness, hospitality and enjoyment are important to us.
Therefore, the quality of the ingredients, the handling of food and the preparation process also play a major role at the Bayerischer Hof.
In order to always offer our guests the highest level of safety and to ensure their protection, we naturally comply with the highest hygiene standards in all areas of the hotel, restaurant and kitchen.