Welcome to our restaurant
In our restaurant we offer our guests a place to feel good: whether for breakfast or brunch at the weekend, for lunch during the week, for coffee and homemade cake in the afternoon or for an extended visit in the evening. We celebrate hospitality in the Restaurant Bayerischer Hof.
Our culinary specialties are prepared with ingredients from the region and served with heart. International influences, a menu tailored to the seasons and old classics from the Bayerischer Hof will spoil you. Our versatile chef is also willing to cross national borders.
Experience a cozy evening in a relaxed and warm atmosphere. Visit us and make up your own mind. We look forward to seeing you!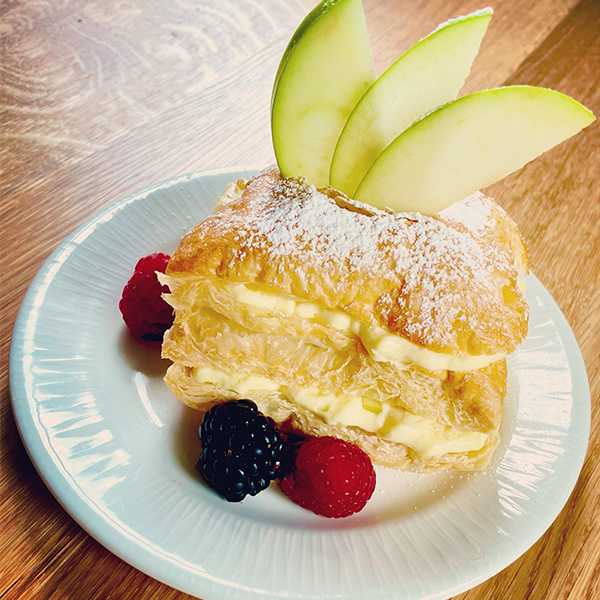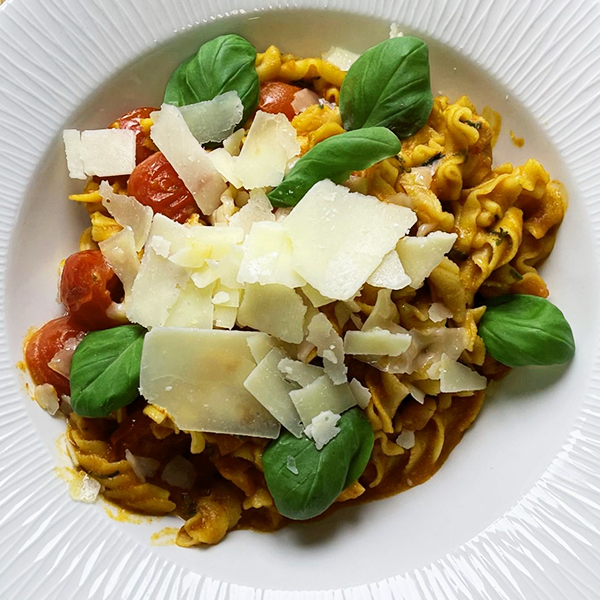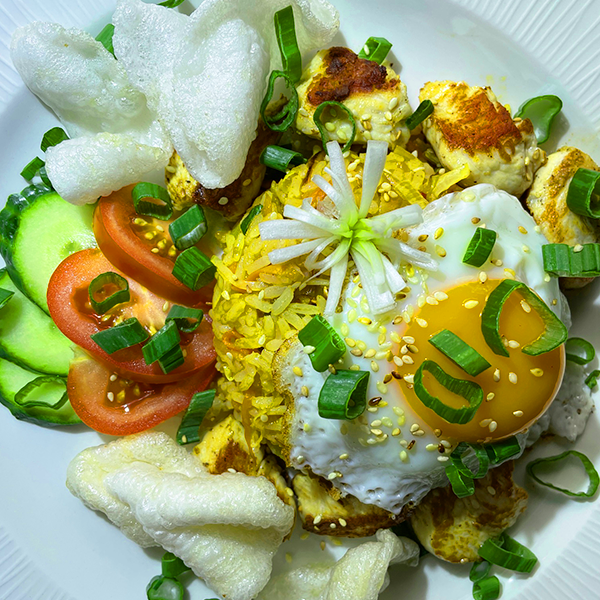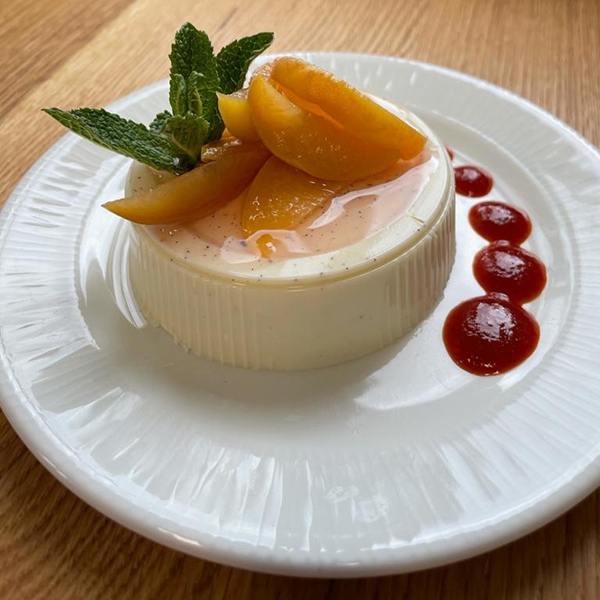 Breakfast
Daily 7:30am – 10am we serve you our rich and vital breakfast in our restaurant on the ground floor.
Lunch
Saturday & Sunday
11:30am – 2pm
Dinner
Our chef will spoil you with various specialities. Monday and Thursday to Sunday from 5:30pm
Tuesday & Wednesday REST DAY
Book a table
We would be happy to reserve a table in our cozy restaurant or beer garden. Phone: +49 9861 6063 or email to info@bayerischerhof.com
The Bavarian cuisine thought internationally
In terms of gastronomy, the team breaks with the clichés. Head chef Markus contributes his experience as a sous chef at the Café Reitschule in Munich and thinks regional ingredients internationally. "Apart from the classics, we also want to appeal to Rothenburgers and offer them something new, an incentive to eat with us if they are looking for something special," explains Markus the approach.
Homemade pasta with Franconian salsiccia or pulled pork Schäufele in a potato bun can be found on the menu, for example. But also the old Bayerischer Hof classic, a secret house recipe that has existed for over 40 years – the popular with the locals – Nasi Goreng.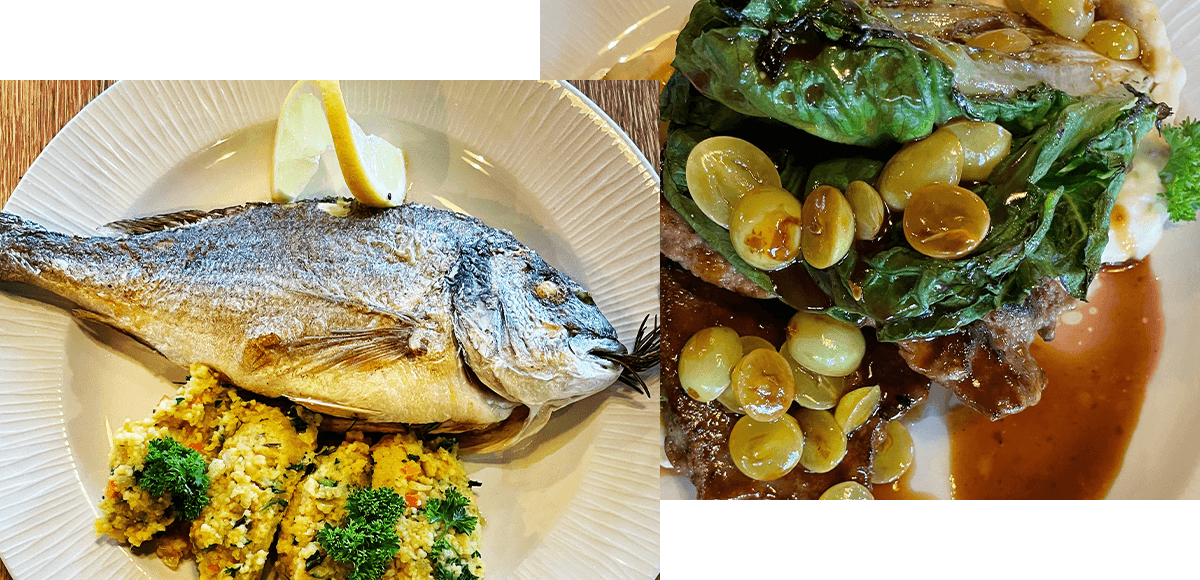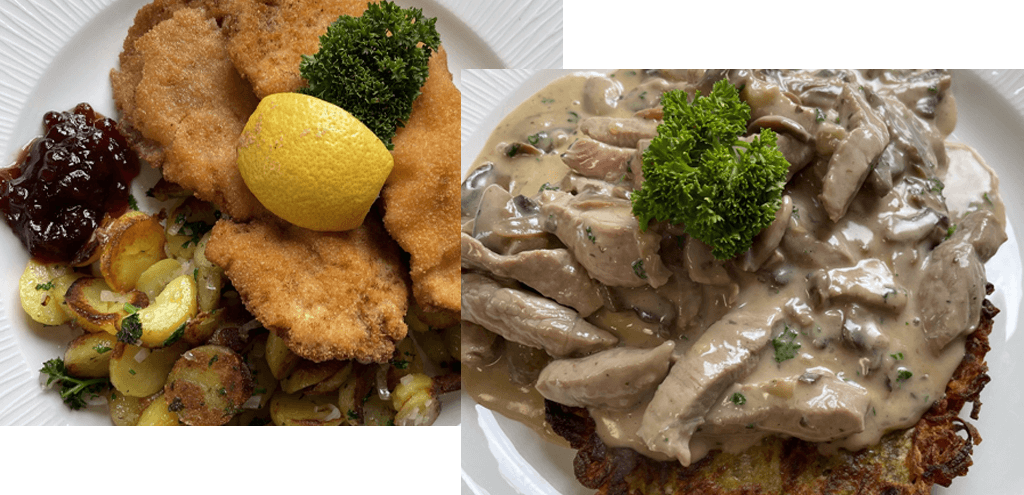 Traditional dishes
Chef Markus used the time to look around at local bakeries, butchers and direct marketers. "We want regional ingredients to flow into a kitchen that surprises time and time again."
But of course we always have various traditional classics on the menu, such as veal schnitzel or Zurich schnitzel.
To go service
Even if a visit is not possible or there is not enough time to cook yourself, we are still there for you and you don't have to do without our delicious dishes.
We are there for you at the following times:
Monday, Wednesday – Friday: 5:30am – 9pm
Saturday and Sunday: 11:30am – 2pm & 5:30pm – 9pm
We are happy to take orders on Tel: +49 9861 6063 or by e-mail: info@bayerischerhof.com.
Pick up your dishes conveniently from the restaurant at the desired time.